Welcome to the Portland District Library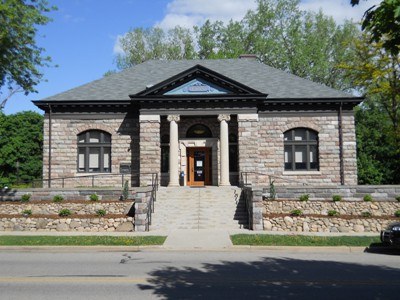 Curbside Pickup Resumes 6/8/20

The PDL staff was delighted to hear that the governor signed an executive order allowing libraries to open on June 8, and we are all so excited to get back to serving the community.  However, we went to minimize the risk of infection to both staff and patrons, so we are planning a phased reopening to allow us time to get our safety measures in place.  We will resume curbside pickup on June 8, and continue that at least through the end of the year for those patrons who still wish to avoid a lot of contact.  We're still figuring out a date for allowing patrons back into the building, but we're hoping that by June 22 we'll be ready for that next step.  Our world has changed, though, and there will be some restrictions in place to keep everyone safe until we're out of danger from COVID-19.  Please feel free to email our director, Cory Grimminck, at cgrimminck@portlandmilibrary.com if you have any questions about these changes, or anything else that's on your mind. 
---
 PDL Stack Report 
Check out our blog at


Portland District Library along with other Michigan libraries  offer  downloadable audio and eBooks to our registered borrowers through a service called Overdrive. To get started just click on the link above and follow the directions. If you have any questions please feel free to contact the staff at the library by stopping by or calling 647-6981 ext 1.
 Reserve Books From the Library
Click here to put a form like this on your site.
- Work and research from the office or from home, anytime
Good Reads
 - Book reviews, top sellers, author interviews, and news headlines