Welcome to the Portland District Library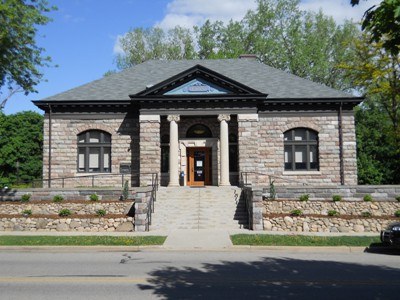 We're open to the public!!

The Portland District Library is open for business!  After taking some time—and creating some distance—over the holidays, we've looked at all the available data and decided to welcome patrons into the building again.  While all of our toys and most of our furniture is still in storage for the time being, we still have a lot to offer in the way of programming and materials.  We are looking forward to seeing everyone again, and helping you browse our extensive collection for all the latest movies, books, and more.  In addition to our usual mask and social distancing requirements, we are also now taking information for contact tracing, so be sure to stop by the front desk when you come in.  Please feel free to contact the director at 517-647-6981 ext 4 or cgrimminck@portlandmilibrary.com if you have any questions or concerns. 
---
 PDL Stack Report 
Check out our blog at


Portland District Library along with other Michigan libraries  offer  downloadable audio and eBooks to our registered borrowers through a service called Overdrive. To get started just click on the link above and follow the directions. If you have any questions please feel free to contact the staff at the library by stopping by or calling 647-6981 ext 1.
- Work and research from the office or from home, anytime
Good Reads
 - Book reviews, top sellers, author interviews, and news headlines