Welcome to the Portland District Library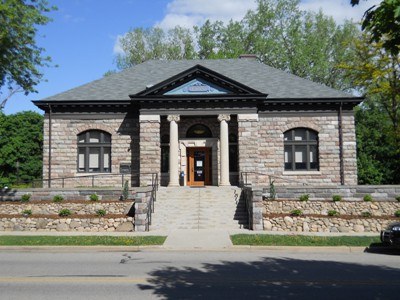 We're open to the public!!

Since our doors opened back up to the general public in January after a brief period of curbside-only, we have seen a steady increase in patron traffic coming in and out of our building. With that, we thought it would be a good idea to remind patrons about our current policies regarding COVID-19 safety. We are no longer requiring patrons to provide contact tracing information upon entry, but masks and social distancing are still a must. Please make sure that all members of your household, ages 2 and older, are wearing a mask upon entry. One will be provided to if you don't have one. Staff are still cleaning and quarantining all materials for 96 hours upon return, disinfecting each hour, and at the end of the night. Thank you to all of our patrons that continue to support the library during these times! Please feel free to contact the director at 517-647-6981 ext 4 or cgrimminck@portlandmilibrary.com if you have any questions or concerns. 
---
 PDL Stack Report 
Check out our blog at


Portland District Library along with other Michigan libraries  offer  downloadable audio and eBooks to our registered borrowers through a service called Overdrive. To get started just click on the link above and follow the directions. If you have any questions please feel free to contact the staff at the library by stopping by or calling 647-6981 ext 1.
- Work and research from the office or from home, anytime
Good Reads
 - Book reviews, top sellers, author interviews, and news headlines