Portland Creates!
Portland District Library Art Contest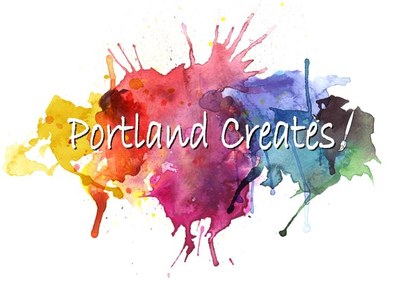 Calling all artists!  Do you paint, take photos, sculpt, make collages, or express your creativity in some other visual way?  Have you been looking for a way to get your artwork seen by more people?  Do you want your artistic endeavors to be celebrated by the entire community?  Then Portland Creates!  is just what you've been looking for!
Portland Creates! is an all-ages art contest that is hosted by the Portland District Library.  2019 will be our fourth year of this popular event, and we're hoping for even more entries than in years past.  In an effort to inspire you and get the creative juices flowing, we are offering a series of art classes focusing on mixed art.  With separate classes for children, teens, and adults, there is sure to be something to spark your creative side.  Check out the flyer, call 647-6981, or stop by the library to sign up.
Art submissions will be accepted March 4th through March 23rd, 2019.  Art will go on display April 1st, and will be displayed until April 30th.  While on display, all art will be open to public voting--the submissions that receive the most votes in each age category will be awarded the "People's Choice" prize.  Two additional winners for each age category will be named based on jury selection.  Winners will be announced at a reception hosted for all participants and their families on May 17th.
A complete set of rules and entry forms are available on this website, or visit the library to pick them up.



Pictured Above: "Bird in Flight" by Keegan Fuller, "Happiness" by Amber Leonard, and "Ricky" by Caleb Snitgen