Portland Creates!
Portland District Library Art Contest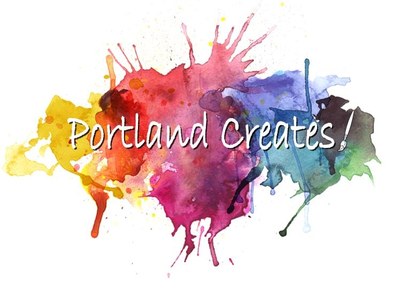 Calling all artists!  Do you paint, take photos, sculpt, make collages, or express your creativity in some other visual way?  Have you been looking for a way to get your artwork seen by more people?  Do you want your artistic endeavors to be celebrated by the entire community?  Then Portland Creates!  is just what you've been looking for!
Portland Creates! is an all-ages art contest that is hosted by the Portland District Library.  2017 will be our second year of this popular event.  In our first year, we received 138 works of art in a variety of forms ranging from photography, painting, and metalwork to sketches and sculpture.  After being displayed for a month, we received over 900 votes from the members of our community.  This year we hope to display even more works of art, and engage even more members of our community.
Art submissions will be accepted February 13th through
February 25t, 2017.  Art will go on display March 1st, and will be displayed until March 31st.  While on display, all art will be open to public voting--the submissions that receive the most votes in each age category will be awarded the "People's Choice" prize.  Two additional winners for each age category will be named based on jury selection.  Winners will be announced at a reception hosted for all participants and their families on April 7th.
A complete set of rules and entry forms are available on this website, or visit the library to pick them up.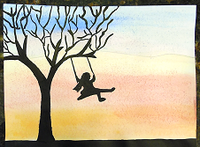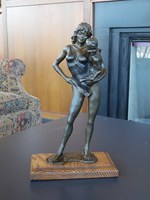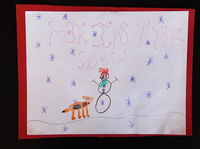 Pictured Above: "Swinging Girl" by Mckayln Zigler, "Mom" by Derek Rainey, and "Fox in the Snow" by Nicole Weems